The global medical affairs platform for efficiency, compliance, and impact across the pharmaceutical product life cycle, purpose-built to plan and manage evidence generation, great programs, and communication activities.
New Release
Introducing iEnvision® 3.0.1
Enhanced user experience throughout the platform
Enhancements to Portfolio Search and the copy record feature to improve usability. In addition, changes to the titles of Datavision widget now better reflect their content. The text of the Datavision author approval step was updated to reflect the revised wording released by the International Committee of Journal Editors (ICMJE) on May 17, 2023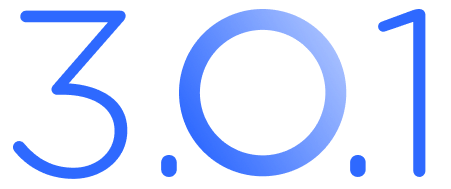 In Detail
Find out more about each solution on the iEnvision platform
Datavision
Built around three core workflows – planning, implementation and reporting – Datavision is the industry-standard for global publication planning and management – compliant, transparent, enterprise-wide
Datavision will help you manage scientific publication programs more strategically and with improved tactical efficiency
User-friendly and intuitive, Datavision can easily be used for a single publication plan or across the entire enterprise. Providing complete management and reporting tools including: configurable workflow templates, reviewer portal, on-demand reporting capabilities, charting facilities, and an industry-leading database of congress and journal information.
Investigator Sponsored Research
The solution for the management of research requests or evidence generation programs. iEnvision ISR improves interaction with external investigators, and ensures efficient and compliant reviews and communications.
Investigator Sponsored Research
The industry standard solution for efficient and compliant investigator sponsored research project management, enabling strategic alignment of the project, and optimal external collaboration.
The easy-to-use investigator web portal improves interaction, promoting effective external collaborations. Internally, the cohesive workflows, review functionality and reporting capabilities enable compliant review and communication, and allows teams to track and monitor active studies through to publication and completion.
Medical Education Requests
Efficient, effective, and compliant management and reconciliation of requests for medical education grants.
Medical Education Requests
iEnvision ME allows you to efficiently manage supported professional development for healthcare professionals.
Access and support the most effective programs that align with company objectives and clinical needs. Gain consistency and alignment in decision-making across your global teams. Monitor active plans and providers, ensuring everything is completed on time and reconciled.
Clear
The automatic processing of clearance and disclosure requests through iEnvision can significantly reduce administrative burden and ensures compliance.
iEnvision can help maintain consistency in approach across multiple business areas including publications, scientific materials, corporate communications, media releases, and other operational approvals.
iEnvision manages every stage of the process. Rules-based workflows ensure the appropriate people are involved and informed at the right times. Clear provides for efficient submission and routing of requests for clearance processing, documents the outcome of decisions, and provides a consistent approach to approvals across document types. Clear's Zero training requirements and intuitive process and interface improves efficiency and turnaround times.
Internally Sponsored Projects
The solution for the management of research requests or evidence generation programs. iEnvision ISR improves interaction with external investigators, and ensures efficient and compliant reviews and communications
Internal Sponsored Projects (e.g. HEOR, RWE, Phase IV)
The value propositions of your products require global coordination of robust evidence to demonstrate benefit for both payers and patients.
As such, life science companies need to strategically identify and align with market requirements in the development and dissemination of economic and outcomes evidence.
iEnvision provides a platform to manage your evidence-generation activities, enabling global transparency of the activities, which will reduce redundancy, and allow for the efficient and compliant communication of outcomes for each strategic asset
Library
Complete and convenient enterprise-wide sharing of scientific content with appropriate access control and built-in Altmetrics and citation counts.
The iEnvision Library serves as a repository of scientific material providing consistent and easy sharing of material across the enterprise, ensuring teams are access the most current scientific materials.
Featuring an effective searching paradigm to make finding the correct information intuitive, efficient, and reliable. Library provides a focused knowledgebase of Medical Affairs approved for use content, that is integrated with ETS solutions to reduce administrative responsibilities. Library includes Scopus citation counts and can incorporate Altmetric.com data.
Scientific Communication Platform Module
iEnvision Scientific Communication Platform is a central repository where all Scientific Communication Platforms are housed, with dynamic updating, referencing and use, linked to ongoing tactical projects within iEnvision solutions.
The SCP module links scientific statements and data references to publication and communication tactics.
iEnvision SCP provides a core electronic repository where are all product-specific scientific platforms are kept in a consistent manner. Scientific Platforms housed within iEnvision become 'Live' and can be updated, referenced, and used more dynamically to inform strategic or operational priorities.
Corporate Funding Grants
iEnvision Corporate Funding allows for the compliant and efficient management of grant requests through reconciliation.
iEnvision Corporate Funding Grants
The iEnvision Corporate Funding Solution provides transparency on the amount of funding that is provided to an organization.
Gain consistency and alignment in decision-making across global teams. Monitor activity within a disease state as well as across all types of grants and requesting organizations ensuring compliance and efficient review of all requests.
Expand Access Program
Improve global transparency of your Expanded or Managed Access Program by allowing treating physicians to easily submit requests whereby a company can efficiently manage, review, and collaborate with the physician to treat a life-threatening condition.
The iEnvision EAP provides a solution that allows a company to manage an Expanded Access or Managed Access Programs in a compliant and efficient manner.
Have the ability to capture all eligibility criteria for the treating physician, product, and protocol upon request so that decision making can made quickly and compliantly and a patient with a life-threatening condition receives treatment as quickly as possible.
Ready to learn how iEnvision can help your team drive smarter, faster outcomes? Request a demo today!
Operational Excellence
Envision Pharma Group
The Operational Excellence team have extensive experience across medical communications and medical affairs operations. They work closely with iEnvision's teams to develop and implement customized strategies for integration of new processes/technology, adoption planning, and change management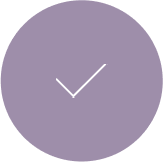 Policy, process, and compliance
Our medical affairs experts understand what it takes to ensure successful development and implementation of governance and processes. We can support you in:
Operational policy evaluation and development
Implementation of industry best practices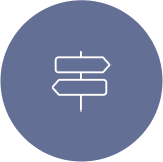 Adoption planning and change management
Our experienced team will design a communication program providing alignment on impending changes, promoting benefits of the solution, and ensuring adoption across stakeholders.
Program adoption
Communication and training
Evaluation and optimization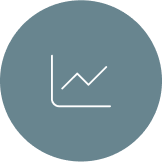 Business data and technology management
Stretched for resources or time? Our dedicated, skilled administrators help you realize the most from your technology tools by keeping accurate, up-to-date records for you.
Medical affairs technology coordination
Compliance monitoring
Data analysis and metrics
Solutions
Technical Team
Our dedicated in-house team have years of experience in the design, development, and implementation of software solutions, and are well placed to provide answers regarding:
Platform and custom configurations
Quality control
Validation
Hosting
System integrations and APIs
Solutions
Customer Care Team
Our Client Engagement team will help you get the most out of your solutions every day, providing:
A dedicated point of contact
Access to business experts for your programs of interest
Guidance throughout iEnvision implementation
Multiple training options for your team and third-party suppliers
Hotline support for technical and training questions
Ongoing support during maintenance and upgrades