Join us
Our Envisionary culture is a special environment that gives every employee a voice, the space to invent, and the chance to excel. A place where, every day, people laugh, think, take risks, and are excited about the possibilities the day brings.
October 23, 2023 Please note:
Envision Pharma Group (EPG) has been made aware of some instances of fraudulent job postings and/or offers of employment claiming to be from EPG and members of its HR team using the email domain envisionpharmagroupcareers.com. These communications are not from EPG and are not authorized by EPG or any of its subsidiary companies. EPG would never ask candidates for personal information outside of its applicant tracking system (and never by email). Neither would EPG ask candidates for financial information or payment as part of a recruitment or employment process. We recommend that you do not respond to unsolicited offers of interviews or employment from anyone using the envisionpharmagroupcareers.com domain.
Our enthusiasm inspires each other
Being a part of a collaborative team means there's no limit to what you can achieve. With us, you can be a part of growing the company you want to work for.
Trust & respect, People first, Accountability, Team spirit, Continuous innovation & improvement, Client centricity
Our values are the fundamental beliefs that are at the core of our culture. They guide our internal behaviors and approach, as well as our relationships with clients, suppliers, and other external stakeholders.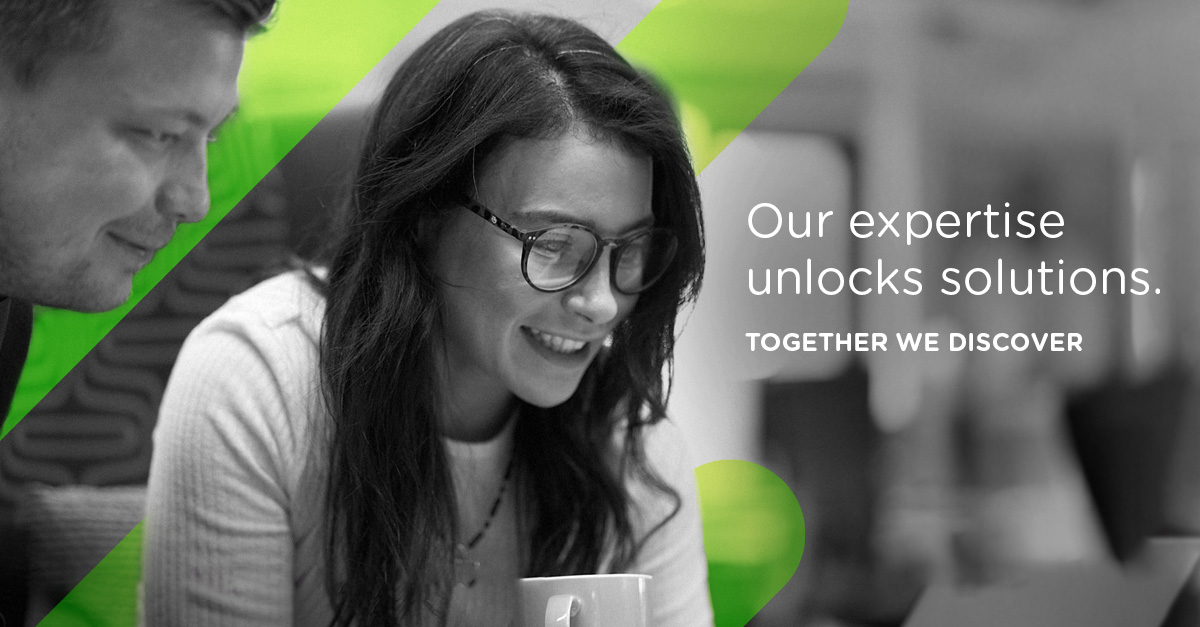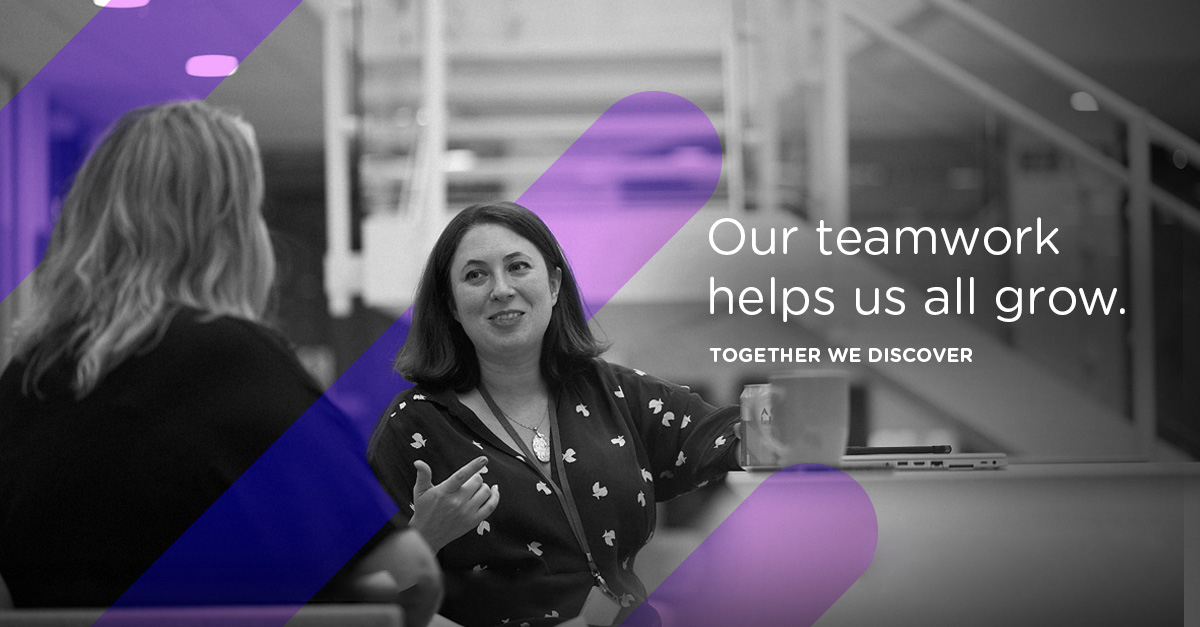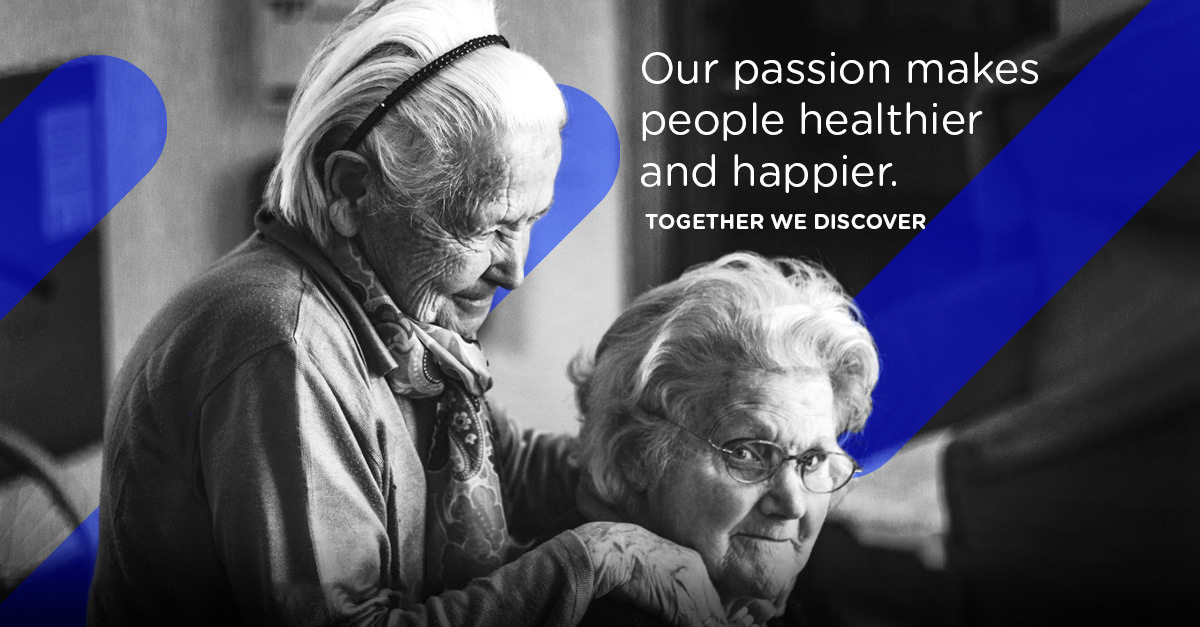 Our passion makes people healthier and happier
Our hard work pays off when we see the life-changing impact that comes from the science, research, and treatment that we make possible. With us, you can help make the world a healthier place.
We're looking to speak to medical communications superstars of the future!
As we evolve our early talent program, we continue to recruit for Associate Medical Writers for our UK, US, and Asia Pacific offices. If you're interested in starting a career as a medical writer in a forward-thinking, people-centered agency, we'd love to hear from you.
"Having progressed through the account management track, I am now a Senior Account Director. I work in both publications and medical education where I collaborate with my clients in a more strategic and planning capacity. Over my years spent in med comms I have experienced a wide spectrum of accounts, therapy areas and different. teams. It's an industry I never thought I would work in, but being part of a world where the ultimate goal is to improve the life of patients, is truly rewarding."
Senior Program Manager
"I am continually impressed with the variety of projects that I get to work on and am learning at an exciting rate. Every experience comes with a different spin that prepares me for the next challenge. My advice would be to take the opportunities as they come, especially in the face of waning motivation, as it just may lead to something pleasantly unexpected being discovered."
Senior Account Director
"As a senior program manager at Envision, I am part of a team supporting a key client across multiple products. I partner with the scientific and account management leads to oversee large and complex global publication plans. I am the day-to-day contact for both internal and external stakeholders, providing guidance and making decisions as necessary to ensure successful project delivery."
Senior Program Manager
"At Envision I work with a large team of professionals: scientific writers, editors, project managers, and a client-facing team. The designer's role is to visualize scientific information and support the medical affairs team. We help improve communication and bring a professional polish to the deliverables the scientific team uses to communicate. In addition, designers may suggest better ways to tell a story and visualize data."
Creative Division Lead
"Envision made me feel welcome upon joining and there is a great culture here. Envision is full of professionals that have a can-do attitude which is infectious and healthy. Moreover, taking part in the share ownership scheme is an exciting investment for my future, and helps me really feel ingrained in a company that is clearly growing at a rapid pace."
Editor
"My Envision journey started nearly 7 years ago. Recently finishing college, I knew that I wanted to work for a company that would support me in a role that would challenge me and also help me grow! The team at Envision are very supportive and flexible which allowed me to develop my career in the direction I wanted to take it. I initially worked at the Horsham Office Front Desk, and was given the opportunity to move to a Project Coordinator position. I now look after a portfolio of accounts for the industry leader in Medical Affairs technology and I am proud of everything I have achieved whilst working here."
Client and Solution Support Specialist
"To start my career in medical writing, I needed to join an organization that could help translate my experience in pharmaceutical research into the medical communications field. Even with a solid scientific background, I faced a definite learning curve entering Envision as an Associate Medical Writer, but the deeply knowledgeable and supportive team has helped me progress to higher levels of capability and responsibility at a terrific pace."
Medical Writer
Open opportunities
You can search our vacancies by visiting the open opportunities section